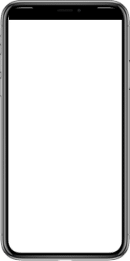 Ray and Lindsey founded Carolina Power Washing in 2010 after Ray graduated from the Fire Academy and wanted to keep busy between shifts as a local firefighter. After searching for a part-time job that could accommodate the unpredictability of a firefighter's schedule, the Egners decided to start their own business. In 2013, Ray and Lindsey welcomed their oldest son, a little earlier than expected, but after a brief stay in the NICU, the Egners were now a family of three! In the following years, they've experienced growth as a company as well as a family! With Lindsey coming on full time and their second son arriving (on Ray's birthday) in 2016, and their third son in 2018. Over the last decade, Carolina Power Washing has been working hard for our community, helping to employ fellow firefighters and veterans, as well as donating time to local charities. With a focus on family and our core values: Integrity, Community, Excellence, and Attitude; the Egners have been able to proudly build Carolina Power Washing's reputation as York County's highest rated power washing company!
Improve user experience and admin management capabilities
Refresh and update the look of the brand
Integrate social media
Increase email sign ups
Website Design

We are a creative agency crafting compelling brands and web design for business.