Your success is our success.
When your new website perfectly captures the spirit of your business, or your marketing campaign doubles your revenue, we both win. Because at Eviva Media, we believe that your success is our success.

From websites to graphic design to pay-per-click and SEO, we have the right solution to help you grow. And with personalized, high-touch service to guide you every step of the way, you'll always have someone in your corner, cheering you on.

For us, there's no better feeling than helping our clients succeed—and no better time for your success to be next.
We'll treat your business like our own.
When you trust us with your marketing, we take our responsibility to you seriously. We own our actions and our results.
"There's always a better way."
We constantly look for ways to be more efficient and effective. Digital marketing is always changing—and so are we.
We're on your team.
We never want you to feel alone. We communicate processes, expectations, data, and results in a way that is easy to understand.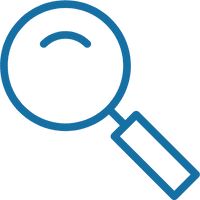 The details matter.
We pay close attention to "the little things" because we know they'll help us uniquely showcase your brand and personality.
We're difference makers.
We'll take the time to get to know you on a personal level—and we love showing you how much each of our clients matters to us.
About the Eviva Media Team
We are proud to be a woman-owned full-service website and marketing agency. We have strong expertise in creating websites and marketing strategies for companies like yours, both in Wisconsin and worldwide.

We'll help you create a solid foundation with a strong website, build a successful marketing system, and develop an online presence that helps your business reach your goals in a way that feels authentic to you.

Whether you need to create a flow of quality leads, improve efficiencies, attract employees, or do something else, we'd be happy to help.
Catherine Wilson
Director Of Services
Catherine Wilson started Eviva Media to help businesses like yours find the same digital marketing success she had created for large corporations. Now, more than a decade later, she has built a team of developers, designers, copywriters, and marketing professionals—all of whom are highly experienced working with small and medium-sized businesses.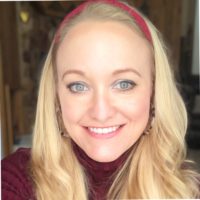 Amanda Kemmel
Business Development
For many clients, Amanda is the face of Eviva Media. After all, she's often the first team member they talk to—and she's undoubtedly the one who gets them excited about working with us. After spending seven years at a Wisconsin Home Builders Association, she brought her relationship-building expertise to the Eviva team… And we couldn't be happier.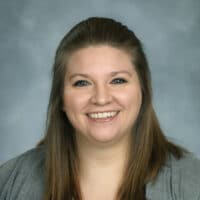 Taylor is a marketing professional with almost a decade of experience. She uses that experience to help the Eviva Media team run smoothly on the operations side, working with our coordinators and content team. When not at work you can find Taylor painting, binge-watching TV, and loving on her three fur-babies.
Alicia Eichmann
Advertising and Website Lead
Alicia brings a wealth of marketing expertise to our team and is thrilled about delving into the data to devise more effective strategies for client success. Outside of work, you can find Alicia with her husband and four young boys exploring the outdoors every chance they get.
Jennifer Nolde
Sr. Marketing Coordinator
Jennifer is a marketing coordinator with a variety of experience working with clients in different industries. She loves working with her clients and helping them grow their businesses. When she's not hard at work, Jennifer enjoys camping with her family and friends.
Allison Godwin
Marketing Coordinator
Allison Godwin is a marketing coordinator with a diverse professional background. She has worked in many facets of marketing, from advertising and public relations to social media and event planning. Allison is excited to use her skills to help promote the clients she works with at Eviva Media.
Anise Vanderhoof
Email Marketing & Automations
Anise brings a diverse background to the team including websites, marketing, and design. When working with our clients, she has an eye for the aesthetic and knows how to make things look good as well as the marketing background to get results! Outside of work, she loves spending time with her friends and family and enjoys going on adventures.
Kevin Ristow
Graphic Designer
Kevin brings over 25 years of creative communications experience and an extensive graphics background to the Eviva team. His career emphasis has been to cultivate visual communication channels and apply his professional design experience towards marketing, education, and sustainability projects. In his free time, you'll find him camping, hiking, mountain biking, kayaking, or home brewing.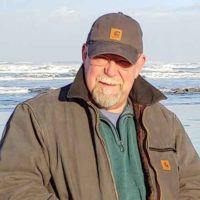 Gerald Hutchman
Lead Website Developer
Hutch has over 25 years of experience with website design and development and brings a wealth of knowledge and expertise to any organization's online strategy initiatives. He has a passion for helping small business owners develop smart digital strategies that generate new levels of success.
Ali Gabriel
Web Designer & Developer
Ali brings over a decade of design and development experience to Eviva Media. His creativity and eye for design help our clients build an online presence that is on brand and uniquely theirs. 
Ralph Dinglasan
Social Ads Strategist
Ralph is a social media advertising strategist who brings a wealth of experience to the Eviva Media team. He takes great pride in his ability to help our clients find success using the ever-changing advertising strategies on social media.
Nathaniel Rodriguez
Jr. Web Designer & Developer
Nathaniel is a web designer and developer who loves learning new things. He's passionate about solving our clients' unique website problems and is always looking for new challenges. He is an excellent problem solver and has a knack for quickly mastering new technologies.
We definitely made the right decision when we chose to hire Eviva Media to create and host our website. The team is smart, attentive, efficient, and super fun to work with!
Jessica Scheff
Marketing Manager, Metropolitan Pediatric Dental
Great team to work with!! My business started seeing immediate results after they completed my website project!!
Steve Thompson
Owner, Accurate Machine Tool Service
Eviva Media helped completely rebuild our website for Daizy Sweeps Inc. The team is professional, friendly, and are very detail-oriented!
Rodney Stanton
Owner, Daizy Sweeps
I recently had Eviva Media build our new website and was really impressed with their customer service. They kept great communication and follow up throughout the process. They were easy to work with and I will recommend them to anyone looking for web design.
Jerry McCormick
Owner, JDM Pro Painting