Are you looking for an agency to help differentiate your business from the rest? We are a full-service website and marketing agency with strong expertise in creating websites and marketing strategies for companies just like yours! It's our job to create the foundation with a strong website, build a marketing system, and develop an online presence that helps your business reach your goals: whether it's creating a flow of quality leads, improving efficiencies, attracting employees, or something else.
Meet The Eviva Media Team
Catherine Wilson
President
Catherine Wilson started Eviva Media with the desire to help small & mid-sized businesses find the same success she had helped large corporations experience. With over a decade of digital marketing experience, she built a team of developers, designers, copywriters, and marketing professionals that have decades of experience working with small businesses.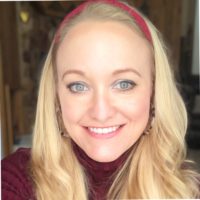 Amanda Kemmel
Account Executive
Amanda brings her energy everywhere she goes! After spending seven years at a Wisconsin Home Builders Association, she brought her relationship-building expertise to the Eviva Media team. 
Jody Purtel
Website Coordinator
Jody is a Website Coordinator with over eight years of experience working with small businesses. She brings a passion and love for client's companies to Eviva Media! When working with website clients, she understands the importance of telling their story and connecting with their customers to get the best results. On the side, she keeps busy in the non-profit world. She lives with her husband, three beautiful children, and two dogs.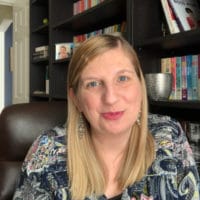 Anna Paszkiet
Marketing Coordinator
Anna is a Marketing Strategist with over fifteen years of marketing experience. She worked in the corporate world, first with a media marketing company for 10 years, then with smaller companies to expand their marketing and reach their local communities. She lives with her husband, who is an architect, and their 2 active boys.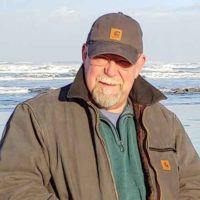 Gerald Hutchman (Hutch)
Lead Website Developer
Hutch has over 25 years of experience with website design and development and brings a wealth of knowledge and expertise to any organization's online strategy initiatives.
Amy McConnel
Marketing Assistant
Amy brings a love for all things digital to the Eviva Media team. Her ambition for measurable results and a strategic approach to marketing is a combination that benefits our clients greatly. With formal training in strategic brand communications, Amy works on projects ranging from email marketing, social media, and content strategy.
Lauren Zache
Web Generalist/Analyst
Lauren is our website generalist who has a passion for finding unique website solutions for Eviva Media's clients and staying on top of new website trends. Her focus is on overall usability and user experience as she works with both new website builds and updated existing websites.
Sarah Celajes
Graphic Design
Sarah is a graphic designer with a diverse background in work ranging from unique social media content to creative printed materials. She loves to explore her creative side with a love and passion for art. 
We definitely made the right decision when we chose to hire Eviva Media to create and host our website. The team is smart, attentive, efficient, and super fun to work with!
Jessica Scheff
Marketing Manager, Metropolitan Pediatric Dental
Great team to work with!! My business started seeing immediate results after they completed my website project!!
Steve Thompson
Owner, Accurate Machine Tool Service
Eviva Media redesigned our website, manages our SEO, and our Google Ads. Our website is not just pretty, but we know it is working hard to bring us leads.
Lindsey Egner
Owner, Carolina Power Washing
Eviva Media helped completely rebuild our website for Daizy Sweeps Inc. The team is professional, friendly, and are very detail-oriented!
Rodney Stanton
Owner, Daizy Sweeps
I recently had Eviva Media build our new website and was really impressed with their customer service. They kept great communication and follow up throughout the process. They were easy to work with and I will recommend them to anyone looking for web design.
Jerry McCormick
Owner, JDM Pro Painting