Custom Websites That Grow Your Business
Our web designers will create a website that reflects your business. Your colors, your fonts: everything fits YOUR brand.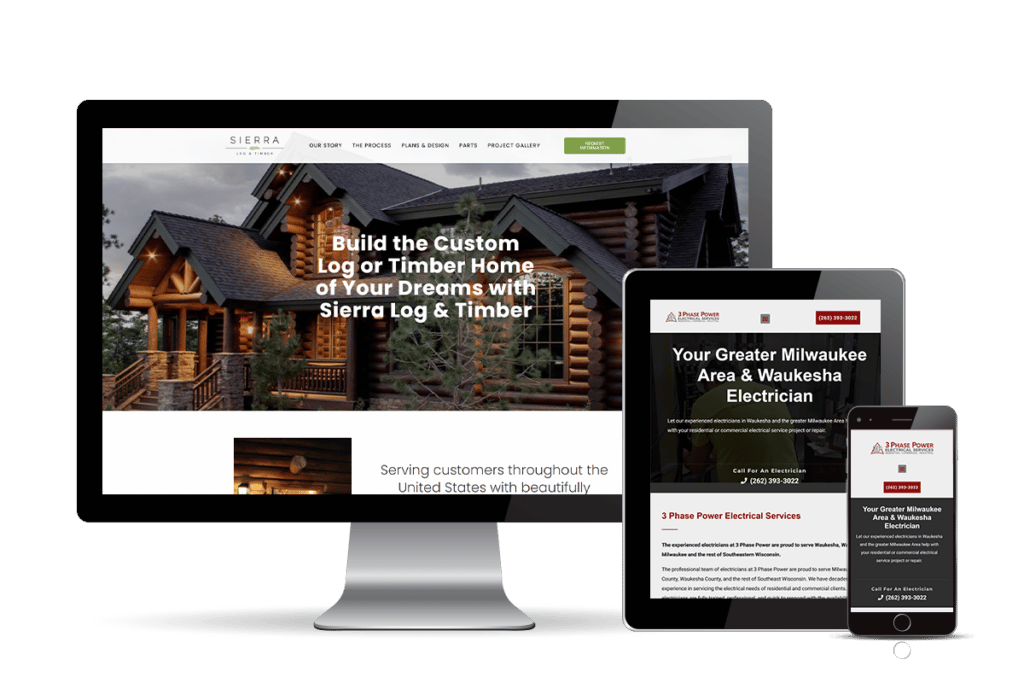 Recently Launched Websites
Everything Your Website Needs
National Medical B2B Company
We partnered with Panacea Solutions to create an innovative website geared specifically toward the healthcare industry. 
Our collaboration with 3 Phase Power enabled them to truly make their mark, separating them from all of the other local electrical contractors.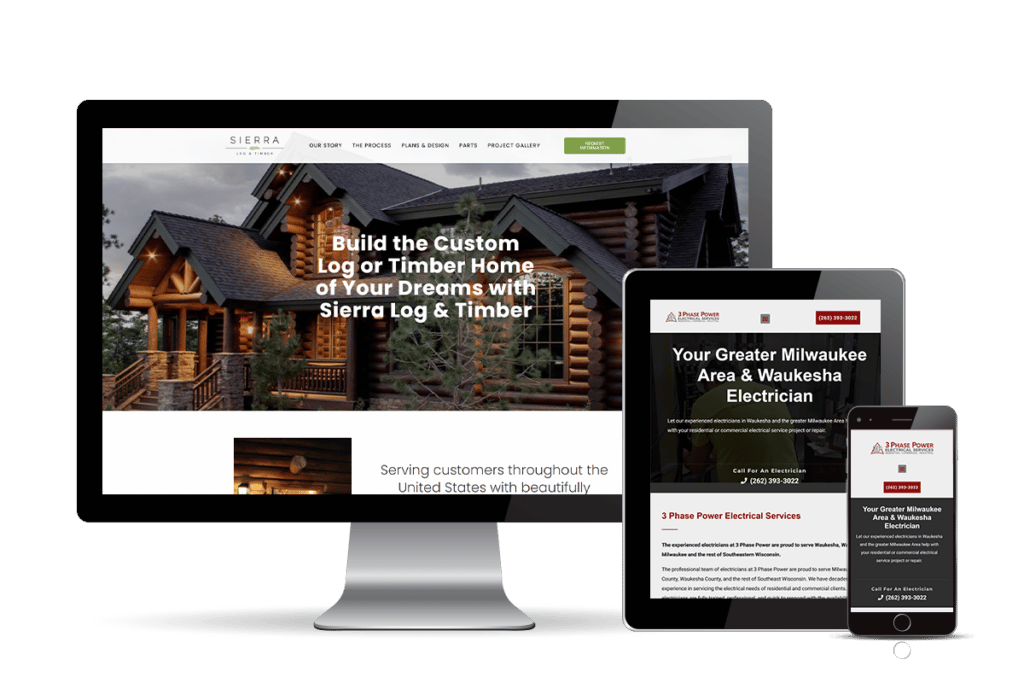 West Coast Log Home Supplier
Sierra Log and Timber is poised for success with their new website – an integral part of scaling up as the business grows. Their website is a powerful tool that will help them take things to the next level!
Don't Just Take Our Word For It:
I recently had Eviva Media build our new website and was really impressed with their customer service. They kept great communication and follow up throughout the process. They were easy to work with and I will recommend them to anyone looking for web design.
EVIVA is a very professional company to work with. My website they created is simply amazing and an excellent product. The team I worked with were superb!!!
We definitely made the right decision when we chose to hire Eviva Media to create and host our website. The team is smart, attentive, efficient, and super fun to work with!
Scheff Design and Remodeling
Eviva Media redesigned our website, manages our SEO, and our Google Ads. Our website is not just pretty, but we know it is working hard to bring us leads.
Are you ready to take your business to the next level online?
We are a full-service agency that has been running results-based marketing for over a decade, which means we know how to create what your business needs for growth.