Recently, there have been an increase in pages receiving messages from the Meta "Help Center" or similar Meta support pages falsely informing them that their Business Page has been disabled or in violation. These messages include a link prompting you to "view details." We want to clarify that these claims are untrue, and pages are not being disabled. It is crucial that you do not click on any links that are sent to you through messenger or where your page is tagged in a comment.
How to ban a user from messaging your business page on Facebook
If your page receives a message or is tagged in a scam post, please report and ban the user.
On A Phone:
If you are on a phone, click on the profile name at the top of the message.
Under "privacy & support", click "stop communication"
Finally, click on "ban on Messenger and Facebook"
On A Desktop Computer:
On a desktop, click on the message, and you'll find the "stop communication" by clicking on the 3 dots in the upper right corner. Click on "stop communication."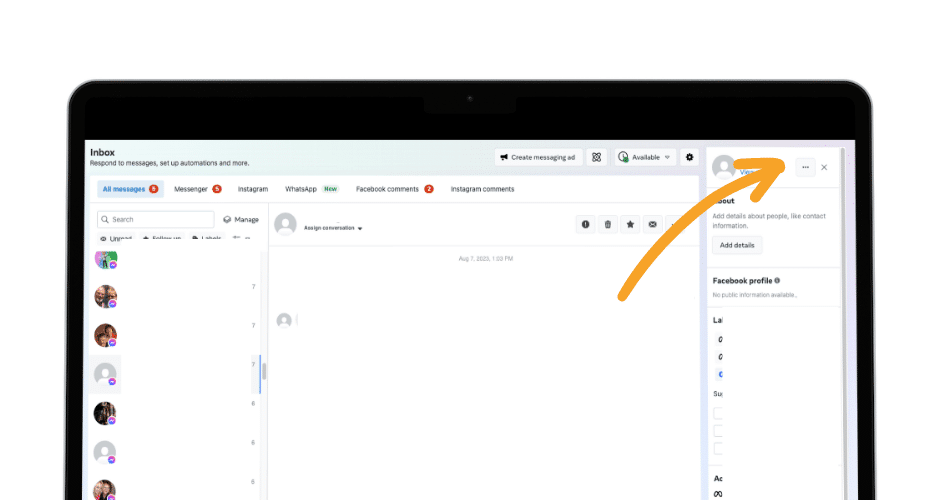 Finally, click on "block user" and click "next" to confirm and finalize.
It's important to stay vigilant and protect your business page on Facebook from potential scams. The recent increase in false messages claiming page disablement or violations is a reminder to exercise caution and not click on any suspicious links. To ban a user from messaging your business page, follow the simple steps outlined above, whether you're using a phone or a desktop computer. By taking these proactive measures, you can maintain a safe and secure online presence for your business. Stay informed, report and ban any suspicious activity, and continue to engage with your audience confidently.